An Elegant Conference Chair
Our product spotlight for November just had to be the Niles™ Conference Chair from Kimball®. Because of its modern design and functionality, the chair really takes a front seat to any of its kind. It has an elegant profile on both conference and side chairs.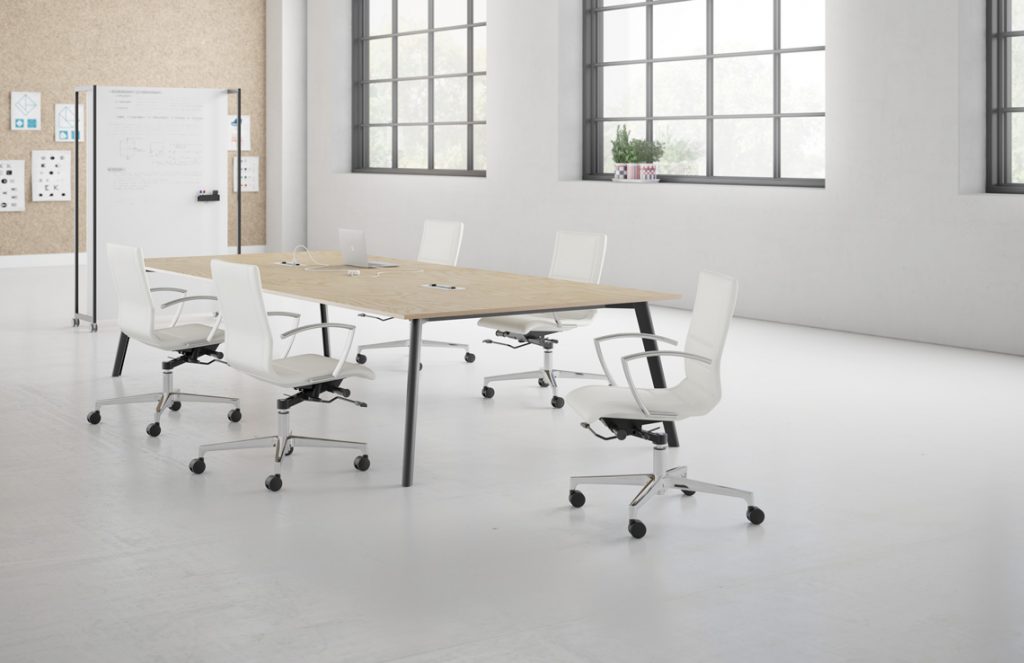 A Functional Chair
This chair is timeless, making it a natural choice for just about any environment, whether it be for furnishing a private, conference, meeting space or even a home office. Not only for its elegance, Niles™ by Kimball® is a solution for any type of work environment because of its functionality. It has a four-star swivel base that comes in chrome finish, knee tilt control with 2-position lock and tension control, pneumatic height adjustment. You can also choose between an ivory or black faux-leather finish.
Knee tilt and Pneumatic Controls
Glides – Niles™ Conference Side Chair
Caster Detail – Niles™ Conference Chair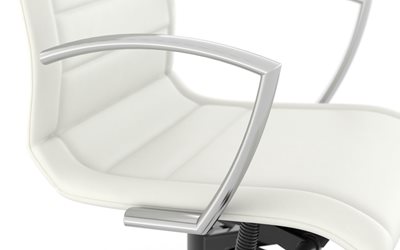 Chrome Finish Arms
To place an order for this chair, Call us or Contact us at Omega Commercial Interiors. It is available in a high back conference chair, a mid back conference chair or a mid back side chair.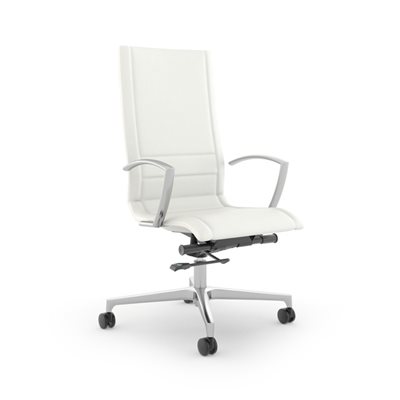 Ivory High Back Conference Chair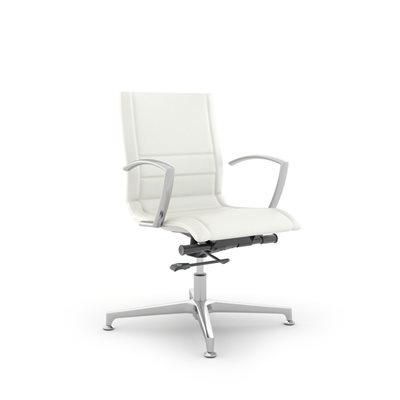 Ivory Mid Back Side Chair
Ivory Mid Back Conference Chair