Light and space are essential elements to production in any workspace. Designers can achieve the feeling of more light and open space in small workspaces by incorporating the use of glass.

Glass has the ability to reflect the natural light that provides us with the mental and visual stimulation necessary to regulate our circadian rhythms. Glass can be use as a separator and maintain the feeling of openness, yet leaving the sound barrier in tact. Not only does the use of glass in the workspace benefit our health, it also can reduce the overall energy consumption of our workspace if properly installed. Specific ways to incorporate glass in an office include using it for walls, partitions, dividers, shelving, counter tops, cabinet faces and marker boards.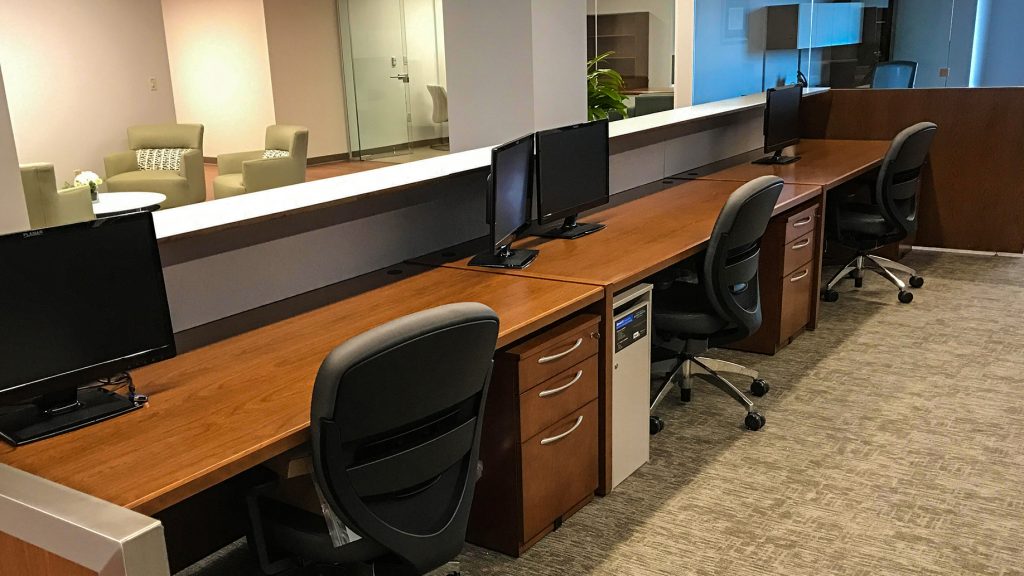 Walls and Partitions
Glass walls help each person in the office commit to openness. People resonate with transparency more than they do with "closed doors." This increases productivity because the employees are communicating better. Employees feel more comfortable approaching their coworkers when they can see them and know what they are doing. Glass walls can also be cost-effective for working environments that are growing or constantly changing, because, as partitions, they are durable and moveable. The portability and sustainable design makes this a budget-friendly choice. As "open concept" has become the look and feel of work environment, we still need to control noise pollution and to do so, glass partitions are generally used in these common areas. If visual privacy is needed but the area still needs natural light, glass can be frosted or etched.
Renowned for their attention to detail, innovative designs and sophisticated engineering, Nello has creative, versatile office wall solutions that are made in the U.S.A. Omega Commercial Interiors utilize wall systems like Nello and Nxt Wall because they trust their products.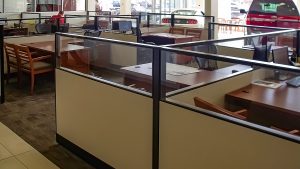 Dividers
Solid Cubicles have run their course in the office environment. More and more work areas are turning to semi-transparent dividers because of the benefits it provides to the employees and clients. Employees are able to develop relationships with their coworkers and feel like part of a team. Clients feel more comfortable approaching employees as well.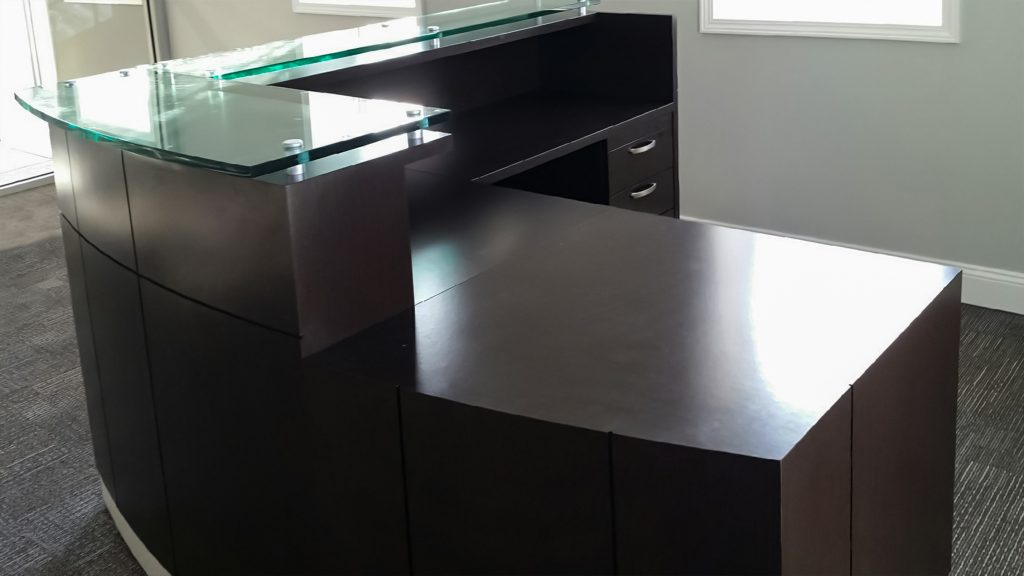 Shelving and Countertops
The modern design of glass shelving and countertops sends a non-verbal message to the employees and your clients that your company is focused on the future. A glass top eliminates wear on the furniture surface. They are also easier to keep clean.

Cabinet Faces and Marker Boards
Semi-transparent or transparent cabinet faces allow employees to easily find office tools and supplies as well as help disperse natural light throughout the space. These reflective cabinet doors also have a distinct modern feel that seems to never go out of style. They also tend to hold up against the test of time compared to other surfaces used as cabinet doors. White semi-opaque glass marker boards are much more attractive then the standard marker boards and also can be used as cabinet faces in tight spaces where employees need to keep notes.