Now that traditional floor plans are being tossed out in favor of open concept environments, businesses are free to be more creative with their offices by incorporating a variety of furniture elements. We are able to do this by certain furniture combinations or pairings. Although we appreciate the openess and extra realestate without the addition of walls, we still need to meet the demands of the semi-private and multi-functional workspaces. Also, with mobile technology promoting mobility among employees, furniture pairings make it easier to meet the ever-growing demands of the evolving workforce.
Kimball Office® has partnered with pL-D to offer Pairings®, a lounge-based system—one that provides power access, acoustical separation, and functionality.
This environment can comfortably seat a small working group or an individual. The privacy panels seclude an area just enough to allow for some quiet time and is also tech-friendly and ideal for an impromptu meeting. Also shown here are
Task Seating: Wish® / Benching, Occasional Table and Mobile Screen: KORE®
Pairings®, families of components that can be crafted together in a variety of ways, meet the designer's need for the space whether it be for collaboration, privacy, organization or functionality. The versatile lounge-based system allows for a blend of work and life while keeping individuals seamlessly connected.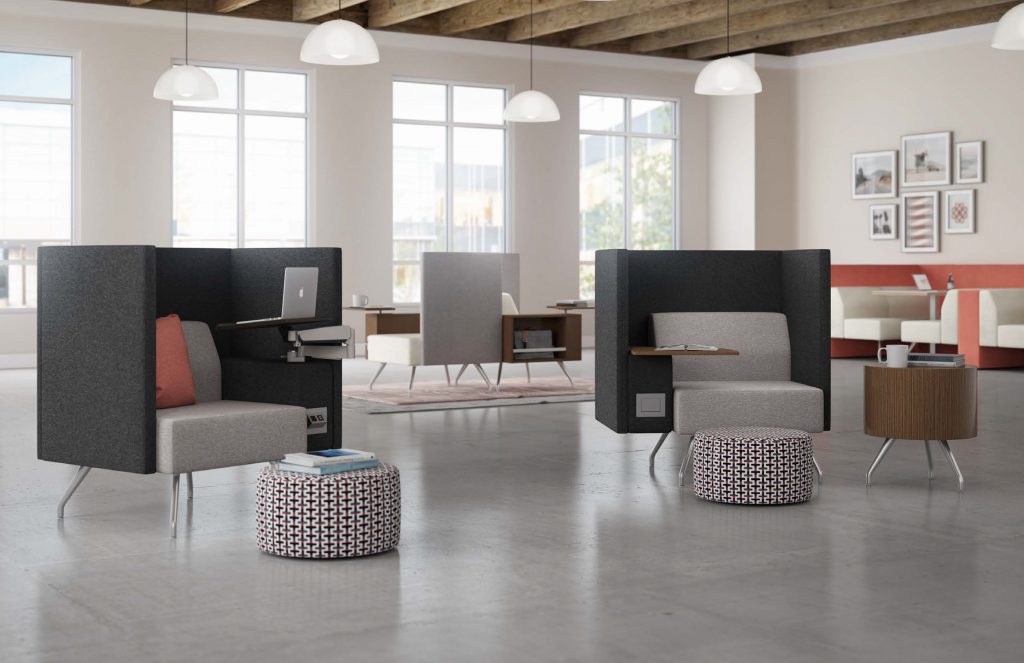 Privacy panels provide individual workspaces. With the tech or tablet arm, users have a worksurface that is ready for tasks. The Dwell® ottamans add additional comfort to the space.
Omega Commercial Interiors is proud to partner with Kimball® as a "Select" dealer. Kimball® designates this status as dealership excellence in sales, service, financial stability and business processes.


Together, we can bring you beautiful designs like these. Contact us.